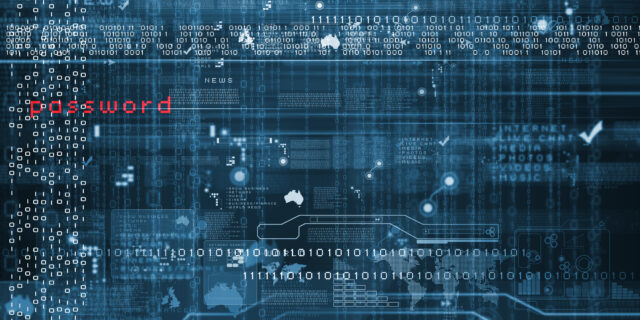 The Center for Cybercrime Studies at John Jay College of Criminal Justice and the National Cyber-Forensics and Training Alliance (NCFTA) are offering a training course on "Cyber Organized Crime."
Course Dates: March 21-22, 2023
Course Time: 10 a.m. to 4 p.m. EST with an hour lunch break.
Course Level: Beginner 
Location: Online via Zoom
Course Description: Cybercrimes can and have been committed by organized criminal groups.  This course introduces participants to cyber organized crime, the cyber-dependent and cyber-enabled crimes committed by organized criminal groups, the methods of operation of these groups, and the structure and organization of cyber organized criminal groups and roles of members within these groups. This course also identifies the clearnet and darknet spaces where these groups operate. The course further covers the tools and techniques that can be used to identify and investigate cyber organized crime.
Instructors
Jana Arsovska, Associate Professor of Sociology at John Jay College of Criminal Justice and the Program of Doctoral Study in Criminal Justice at The Graduate Center, City University of New York & Research Associate, Center for Cybercrime Studies.
Jana holds a PhD and an MA in International Criminology from University of Leuven (Belgium) where she studied Albanian/Balkan organized crime. Moreover, she has undergone training at INTERPOL in Lyon, France. She is the former director of the MA Degree program in International Crime & Justice and the Advanced Certificate in Transnational Organized Crime. Jana has also consulted for the World Bank, UNODC, and DCAF and has conducted training for various law enforcement agencies in the past. Currently, Jana is a co-principal investigator of a National INstitute of Justice grant on darknet drug markets.
Danielle Zemba, NCFTA Analyst
Danielle is a National Cyber Forensics and Training Alliance (NCFTA) Intelligence Analyst located in Pittsburgh, PA. She is part of the Cyber Financial Program and has a B.S. in Cybersecurity from Saint Vincent College. She specializes in securities fraud and social media research. 
Courtney Vasil, NCFTA Analyst
Courtney is a National Cyber Forensics and Training Alliance (NCFTA) Intelligence Analyst II located in Pittsburgh, PA. She is part of the Cyber Financial (Cyfin) Program and interned with FBI Pittsburgh/CIRFU Cyber Division from 2018 to 2020. Courtney has a BA in Cyber Security from Robert Morris University and a MA in Data Analytics from Robert Morris University. She specializes in Business Email Compromise, Digital Payments Abuse Fraud, and Dark Web Investigations.
Natalya Yanovich, NCFTA Analyst
Natalya is a member of EMBA, CCCI, CFCI and is currently working on the Cyber Financial Program with focuses on Skimming and CEE CaaS. She has over 10 years of experience in AML/KYC/Compliance/Fraud Investigation. Natalya is fluent in Russian and Romanian and also has experience in the banking industry within financial corporations and BNY Mellon, Societe Generale, and Rossbank.
Johnna Bardell, NCFTA Senior Analyst
Johnna received her B.A. in Studio Arts from the University of Pittsburgh. She is currently a Senior Intelligence Analyst on the Cyber Financial Team with nearly 10 years' experience in fraud investigations (retail and financial). At the NCFTA, Johnna manages the Synthetic Identity Fraud and Human Trafficking Initiatives and acts as an investigations volunteer with the National Child Protection Task Force (NCPTF). Moreover, she participated in the 2019 Public-Private Analytic Exchange Program (AEP), sponsored by the Department of Homeland Security (DHS) on behalf of the Office of the Director of National Intelligence (ODNI), with the objective to collaborate with analysts from the US government and private sector organizations on the topic of "Counterterrorism Futures" and how to better secure the US from terrorist attacks.
This course is funded by the U.S. Bureau of Justice Assistance.
The course is only open to U.S. state, local, tribal, and territorial law enforcement agents, prosecutors, and judges.