Director, Dr. Marie-Helen Maras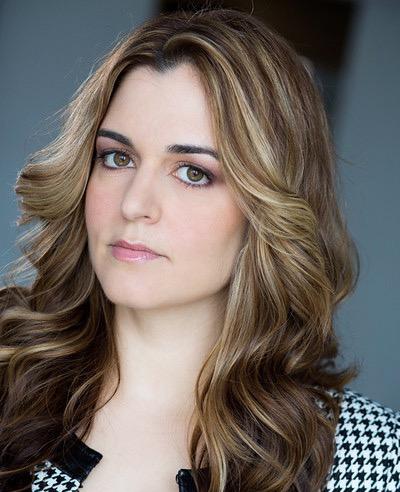 Dr. Marie-Helen Maras is the Director of the Center for Cybercrime Studies.  She is an Associate Professor at the Department of Security, Fire, and Emergency Management at John Jay College of Criminal Justice. She is also a faculty member of the MS program in Digital Forensics and Cybersecurity at John Jay College and the PhD program in Criminal Justice at the CUNY Graduate Center.
Her education is multidisciplinary, covering law, social science, and technology. She has a DPhil in Law and an MPhil and MSc in Criminology and Criminal Justice from the University of Oxford. In addition, she holds a graduate degree in Industrial and Organizational Psychology from the University of New Haven and undergraduate degrees in Computer and Information Science and Psychology from UMUC.
Her academic background and research cover cyberlaw, cybercrime and other forms of transnational crime, transnational security, and the legal, political, social, cultural, and economic impact of digital technology. She is the author of numerous peer-reviewed academic journal articles (in, for example, Journal of Cyber Policy, European Journal of Criminology, Information & Communications Technology Law, International Journal of Evidence and Proof, and International Data Privacy Law, among other journals) and books, including Real Criminology (Oxford University Press, forthcoming), Cybercriminology (Oxford University Press, 2017); Computer Forensics: Cybercriminals, Laws, and Evidence (now in its second edition; Jones and Bartlett, 2015); Transnational Security(CRC Press, 2015); CRC Press Terrorism Reader (CRC Press, 2014); and Counterterrorism (Jones and Bartlett, 2013), among other publications.
She is the Director and Principal Investigator (PI) of a National Institute of Justice grant (app. $600,000) and two Bureau of Justice Assistance awards (totaling more than $1.6 million). She is also the co-PI on two NSF grants focused on improving cyberinfrastructure at the college and enhancing institutional cybersecurity research talent (app. $400,000). Dr. Maras serves as a subject matter expert and consultant on cybercrime and cyber organized crime for UNODC.
Prior to her academic post, she served in the U.S. Navy for approximately seven years gaining significant experience in security, international investigations, and law enforcement from her posts as a Navy Law Enforcement Specialist and Command Investigator. During the early stages of her military career, she worked as an Electronics and Calibration Technician.
Coordinator of Public-Private Partnerships, Professor Adam Scott Wandt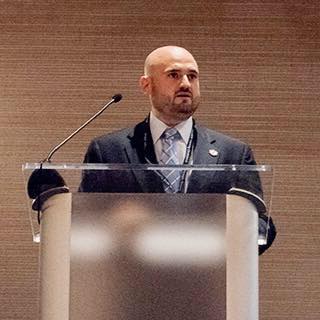 Adam Scott Wandt serves as the Coordinator of Public-Private Partnerships at the Center for Cybercrime Studies.  He is an Assistant Professor of Public Policy and Vice Chair for Technology of the Department of Public Management at John Jay College of Criminal Justice. He is a member of the graduate faculty in the Master of Public Administration program and the Master of Digital Forensics and Cyber Security program. He is a double John Jay College Alumni graduating with his BA in Government in 2000 and his MPA in 2002.
Professor Wandt is a practicing Attorney and Counselor-at-Law. He has worked on sponsored research for, or in partnership with, The Federal Bureau of Investigation, the United States Department of Justice, the United States Bureau of Justice Statistics, Interpol, the United Nations, as well as law enforcement and educational institutions from around the world.
His primary research and consulting interests include technology law and policy, information security, investigative/surveillance technology, OSINT, cryptocurrency, darknet markets, and social engineering. He has over two decades of experience developing custom investigative, forensic, educational, and data management solutions for federal, state and local government agencies. In 2020 along with two co-principal investigators, he was awarded a three year, $600,000 grant from the National Institute of Justice to study fentanyl sales on the dark web and provide software solutions to the Department of Justice to combat the opioid epidemic. In 2022 Professor Wandt, as a co-principal investigator, was awarded two grants from the United States Department of Justice, providing approximately $2,000,000 in funding to educate and train US law enforcement personnel in cyber related issues and provide tools to enable them to conduct advanced cyber forensic investigations.
Appointed as an Instructor by the Association of Inspectors' General in 2012, Professor Wandt is responsible for the curriculum and certification in digital evidence resources and social media investigations for the Certified Inspector General (CIG) institute.
Research Associate and Website Manager, Kenji Logie
The Research Associate, Kenji Logie, is a student in the Criminal Justice Ph.D. program at John Jay College of Criminal Justice. He has been an Adjunct Lecturer at CUNY for the last 8 years, teaching courses in statistics, programming, web design, database design, digital forensics, and system analysis and design. He has over 10 years of programming experience in many programming and scripting languages, including C++, Python, and SQL. Over the last 3 years, the RA has built several tools for research projects in the areas of darknet investigations, IP tracing, indoor-localization, and data visualization. Research Associate Logie holds a B.S./M.P.S. in Business Information Systems from Brooklyn College (CUNY), and an M.S. in Digital Forensics and Cybersecurity from John Jay College of Criminal Justice (CUNY).
Affiliated Research Faculty
For affiliated research faculty, see Expertise page.